Hello all!
It's the first Saturday of the month so time for the People's Choice SAL run by Jo from Serendipitous Stitching. Continued thanks to Jo for hosting this unique SAL which has a different theme each month.
This month's theme is Magic.
So last month we had Wizards, and this month it's Magic. I suppose I should be concentrating more on witches and spells and Halloween-y type magic designs with bottles of potion and bubbling cauldrons, but I deliberately saved a certain young wizard and his magical school for this post. In other words, be prepared to be inundated with Harry Potter!
First up, what else to show but my very recently finished Hogwarts In A Bottle. If there's one magical place in the UK, it's this:
by CutePatternsByMaria (etsy)
Hogwarts School Of Witchcraft And Wizardry is made up of four houses, Gryffindor, Hufflepuff, Ravenclaw and Slytherin. These house crests were stitched between 2015 and 2018 and are still, in my opinion, some of the best crest designs available.
(no longer in the shop)
I haven't actually stitched much else to do with Harry Potter and his magic, but I have got some stuff in my stash...
These snow globes, of some of the magical places in the Harry Potter world, have recently found their way into my stash. Four are on next year's to-stitch list, the others will have to wait. I'm not sure if I will stitch the stands or not, but don't have to make that decision quite yet.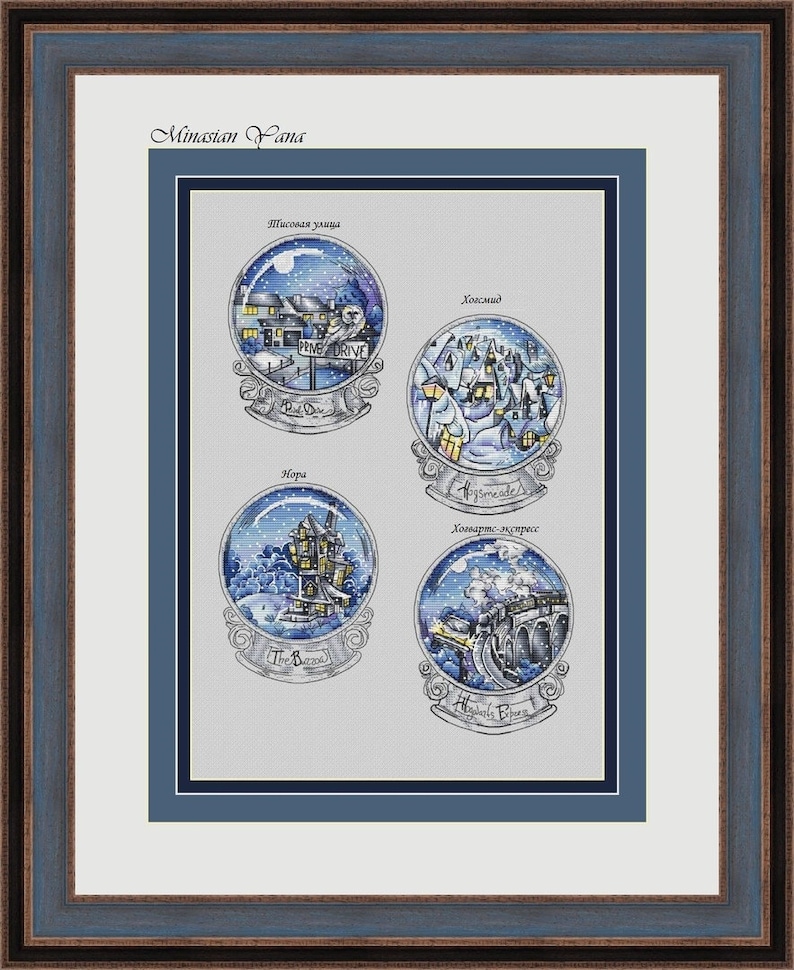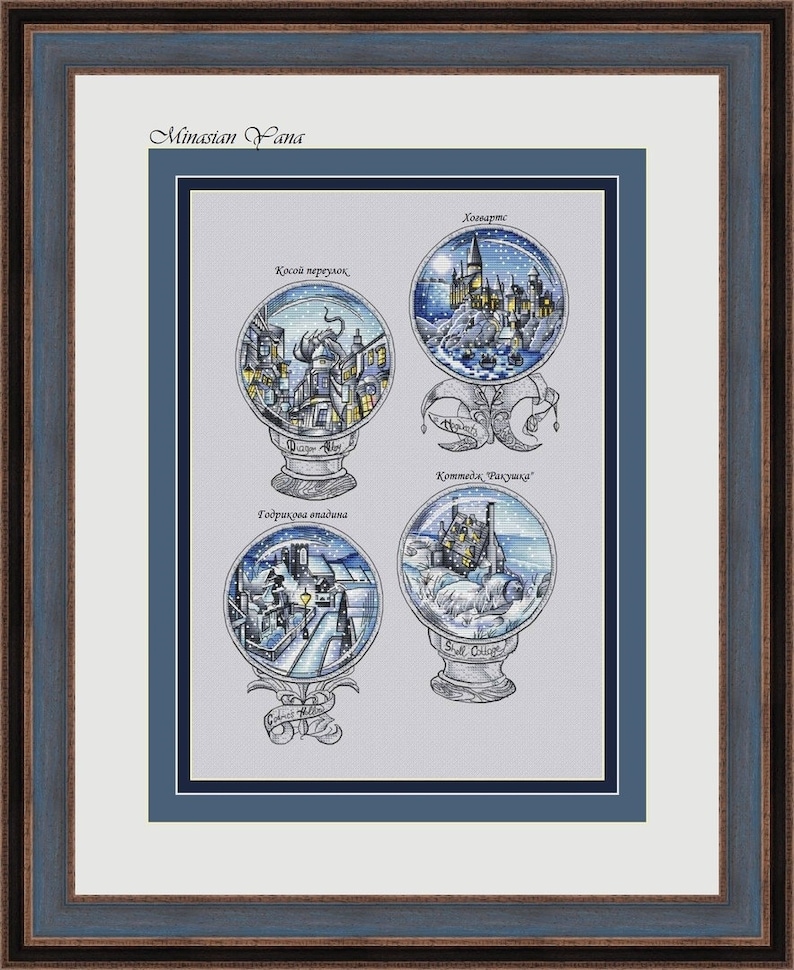 This Magical Bookshelf will probably be started next year, having been postponed this year due to lack of time. If you're familiar with Harry Potter you will be able to make out all the items, otherwise they'll just look like things you might see in other magical-themed designs.
(not in shop at time of writing so can't give a direct link)
These shelves have been a recent find too. One day I'll grow out of cute things, but not yet! I don't know if I'd stitch them individually or as a set of shelves but then, as I haven't bought them (yet), it's of no significance!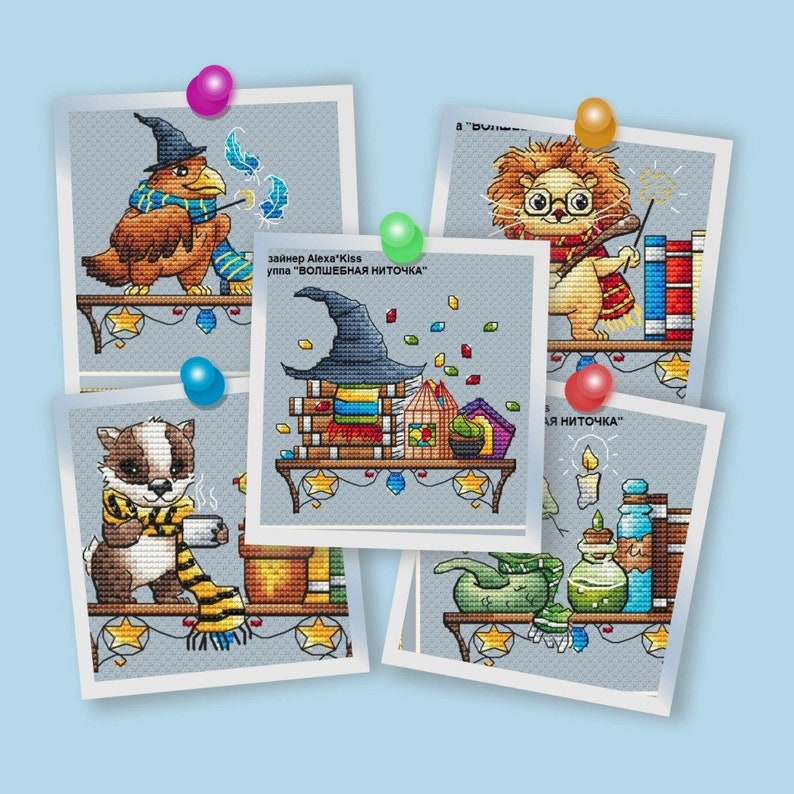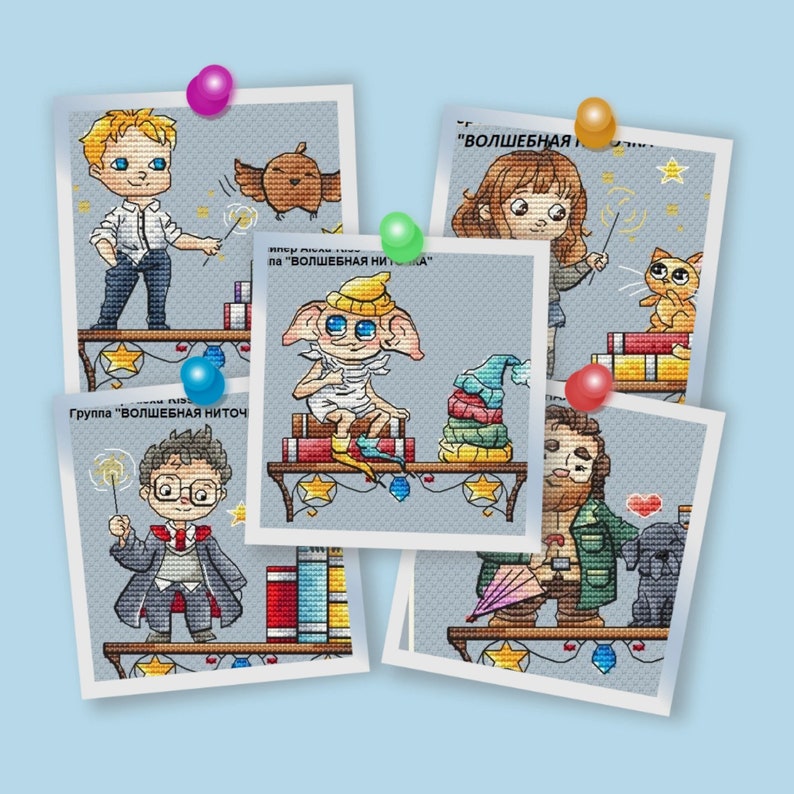 And finally, a non Harry Potter magical design. If time was no issue this would be in my stash but, alas, something has to give :(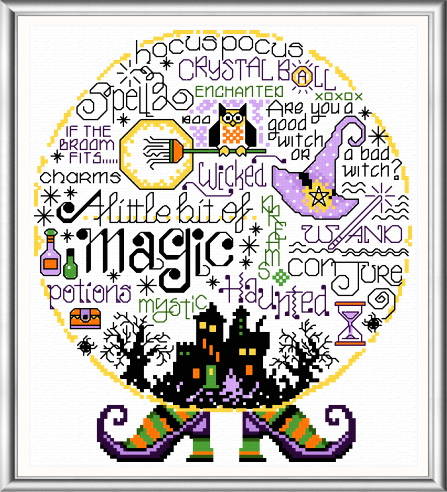 Let's be Magical by Ursula Michael
And I think that's enough for this theme. Next month's theme is Stitching Disasters - I do hope, with all good intentions, this is will be one of the least populated months!
Take care,
Rachel x