Hi all!
It's the first Saturday of the month (well, Sunday, sorry!) so it must be time for Jo from Serendipitous Stitching's People's Choice SAL. Many thanks to Jo for hosting this unique SAL which will have a different theme each month.
This month's theme is Dragons.
I'm really excited about this topic which means this is a quite self-indulgent and long (but could have been much much longer!) post. It also deviates away from cross-stitching a little at the end, so apologies in advance for the tangent. So grab yourself a cuppa (or something stronger) and enjoy!
I love Dragons, generally cute ones but then not all cute ones, and there are some non-cute ones I love too... it's obviously complicated as to which ones do or do not appeal to me.
I have a shelf full of little cuddly dragons, two walls adorned with dragon pictures, five different colour versions of the Lego dragon, and dragon skins for my laptop and phone but, surprisingly, I haven't stitched (or rather finished) many.
My only finishes are:
Elemental Dragons (Earth, Air, Fire and Water) by Dragon Dreams (freebies
here
)
But I do have a few dragon WIPs.

You may recall the barely-started Emerald Dragon by HAED I showed in last month's Birthstones post, so I'm not going to show it again.

But also in my unfinished pile are:

I started this way back in 1999 (it is my oldest WIP) and left it like this in 2000. It's on 18ct black, which was a really silly choice considering it's full of fractionals! I reckon I'm about half way through but am not sure if I will continue stitching it as it is, or restart it... on evenweave (probably the latter if the day ever arrives!)
Another HAED I've given up on because of the fiddliness. But it's not been purged so never say never. It would be a shame to see it go to waste.
Dragon Eye by EvasDesignsBg (etsy)
I made a very small start on this piece back in 2015 but only for four hours so it's never appeared on my blog. It will almost feel like a new start "when" I go back to it.

As for other future projects, there are quite a few dragons on my Large Stash page if you want to take a look, but I thought I'd show just the largest and the smallest:
Fire Dragon by Cross My Heart
This has been in my stash for almost 20 years so I'm wondering if it will ever get stitched! I don't mind the gizzilion shades of orange and yellow, or that it needs to be stitched on black, it's just that it's so big! Maybe I should just frame the A4 cover picture and be satisfied with that?!
Crazy For Dragons from Cross Stitch Crazy Magazine
But on a much smaller and more easily-achievable scale (pun intended!) a couple of these will be making an appearance next year for the Smalls SAL.
Being mythological and fantasy creatures, dragons can basically come in any shape, size, colour(s) and level of friendliness you require. Doing a quick google search for 'dragon cross stitch' (I really should not have looked!) shows just how many are available; there literally has to be something to suit everyone's taste...
...from the tiny and cute...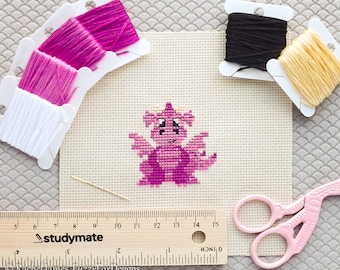 Cute Baby Dragon by FuzzyFoxDesigns (etsy)
...to the huge and scary...
Dragon Rip by HAED
...and not forgetting the famous:
Toothless from How To Train Your Dragon by my-cross-stitch-patterns.com (free)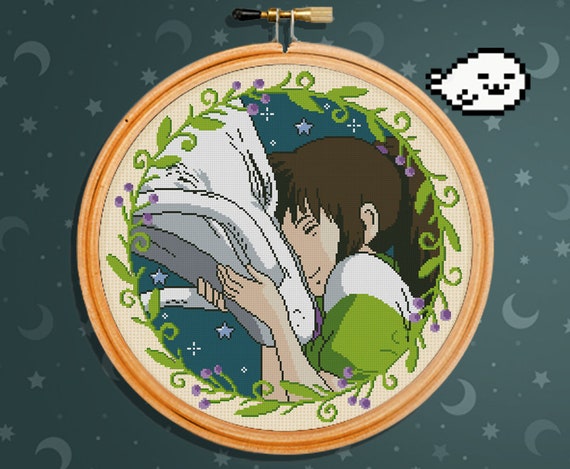 Haku from Spirited Away by HarpSealCrossStitch (etsy)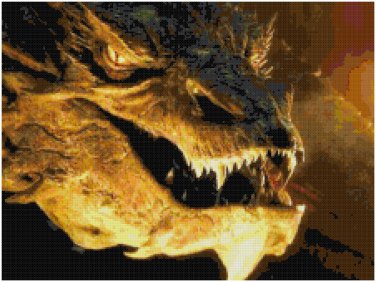 Smaug from The Hobbit from sunshineyday0630.ecrater.com
As a result of my search, the following two charts somehow (whistles innocently) found themselves being added to my etsy wishlist but ONLY my wishlist; I'm being a good girl... for now ;)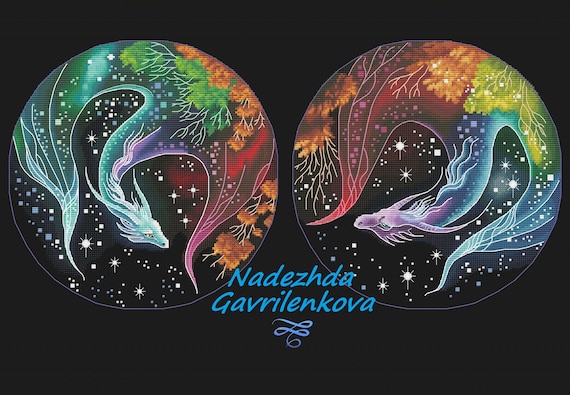 :
Rainbow Dragon (him and her) by PatternNadGavr (etsy)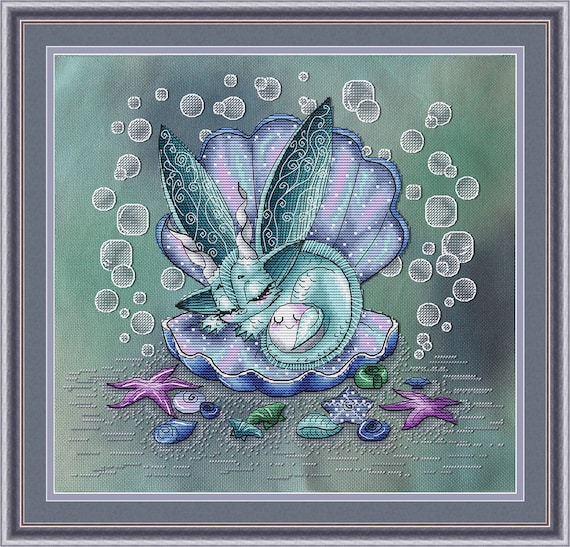 Dragon With Pearl from LoLaLottaShop (etsy)
There are quite a few in this series; click
here
if you would like to see the others. Go on, I dare you, you know you want to!
(Katie, there's a lovely sleeping dragon guarding a lighthouse...)
After my search, I convinced myself/my mum that I just HAD to have this one for Christmas, so it's been purchased and wrapped and is ready to go under the tree. I have a feeling I may *shock horror* deviate from my stitching plans and treat myself to a new start on Christmas Day. The kit is supplied with 18ct white aida but I'm not going to waste time stitching all that black when I can use black aida instead!
Anne Stokes' Tribal Dragon by Thread Geeks
Talking of Anne Stokes, I mentioned previously that I had lots of dragon pictures. Over the years, and after seeing some of the cross stitch versions on HAED, I have purchased various Anne Stokes 8"x10" canvas prints:
Some of Anne Stokes' Dragons
And, if you are familiar with other HAED dragons, you may have come across charts converted from pictures by Randal Spangler. Again, I didn't purchase the charts but instead purchased some of his limited edition prints and had them framed. I know it's cheating but, let's face it, I'm never going to stitch even one of his charts (I do have one in my stash) let alone these four beauties I've shown here:
Well, if you've made it this far, congratulations! Let's end with a wave from my pride of Lego dragons:
"Bye bye!"
Thanks for sticking with this post; I hope you enjoyed a trawl through my dragon psyche!
Next month - New Starts... and I promise a MUCH shorter post!
Take care,
Rachel x