Hello all!
It's the first Saturday of the month so time for the People's Choice SAL run by Jo from Serendipitous Stitching. Continued thanks to Jo for hosting this unique SAL which has a different theme each month.
This month's theme is dragonflies.
Easy peasy - absolutely nothing! Nothing stitched, nothing WIPed, nothing in my stash!
They may be pretty but I have no inclination whatsoever to stitch any insect / bug / critter of any sort; such charts fall well below my radar.
But that won't stop me from posting! Good old Google came in really handy and I picked out a few dragonfly charts that looked interesting or pretty, just in case you might to stitch one.
This pretty little one is available from
NonStopStitch
on etsy. I like how the dragonfly subtly blends in with the flowers. It's definitely very high on the 'pretty' scale.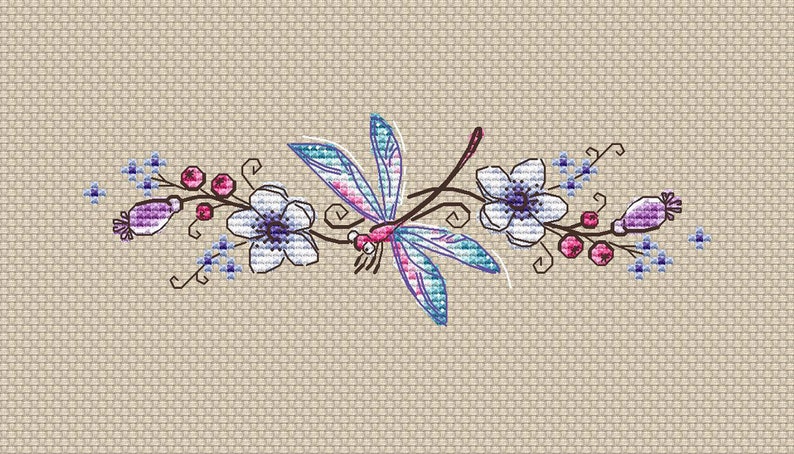 This one by Filigram available at
123stitch
shows a variety of real dragonflies.
Then there's Lesley Teare's Dragonfly Alphabet, available at
lesleyteare.com
. I think this would look a lot prettier if the dragonflies were stitched in brighter colours, but then they might not stand out against the letters so well.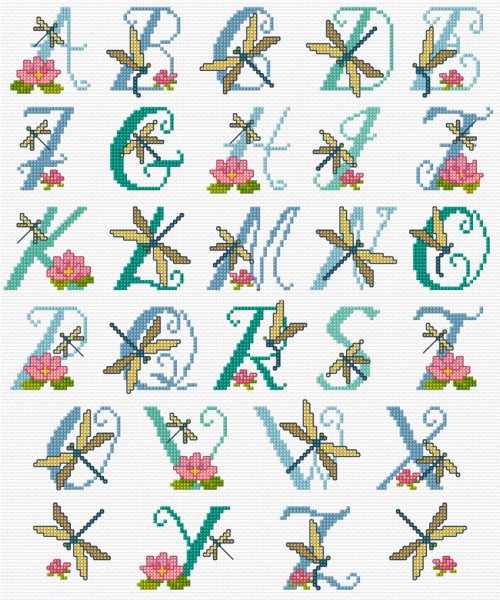 Finally there's good old Mill Hill who can be relied upon to have a design for just about anything! Here are their beaded Rose Dragonfly ornie and Dragonfly Capri kit.
And there ends my delve into dragonflies. Next month's theme is The Designer You Have Stitched The Most. That's going to be very interesting.
Take care,
Rachel x